WPBS Weekly: Inside the Stories
While I am an independent producer of projects, I am also the senior producer of WPBS Weekly: Inside the Stories, a PBS affiliate weekly current affairs show that covers human interest and other matters of civil, moral, and community concern throughout Eastern Ontario and Northern New York. As an award-winning producer and investigative television reporter, I am humbled to spearhead this fresh, new show, which premiered for the first time on WPBS on April 13th, 2021.

More to the Story
WPBS, a PBS affiliate in Northern New York, gives me the opportunity to spearhead, as a producer, director, and former TV reporter, a public affairs docu series that explores local issues and human interest stories. In May of 2021, I was awarded "Outstanding Public Affairs Program" by the New York State Broadcasters Association for a 52-minute episode titled MORE TO THE STORY: COVID BUSINESS DIARIES.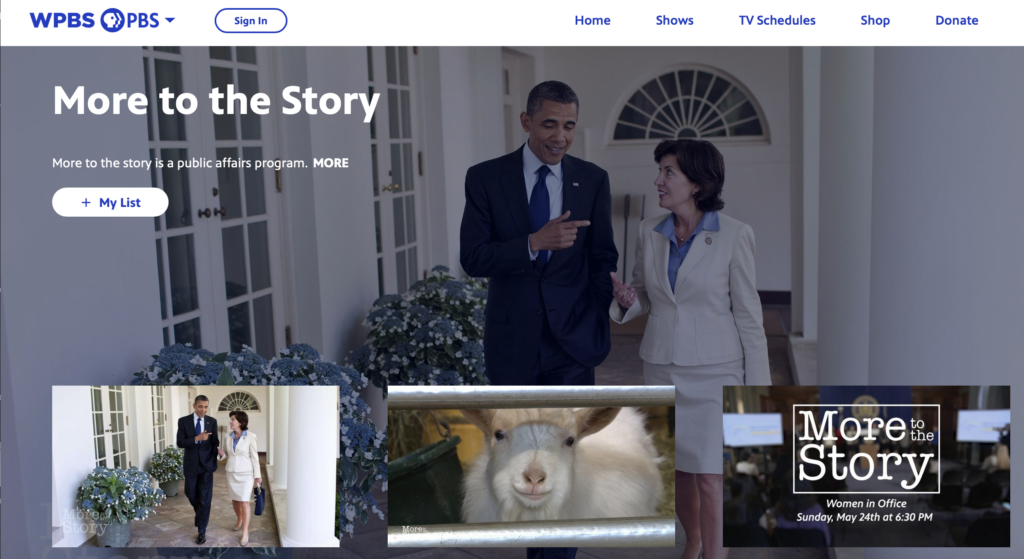 STICKS
As the writer and co-director of STICKS, I was able to stand by director Elena Melener and offer my vision. But more than that, putting together and aligning every aspect of this SAG production was rewarding in it's own right. From insuring the cast and crew to finding the perfect caterer and securing every location, this self-funded project showed me how having strong organizational and people skills is truly what makes for a solid producer.